Lifestyle Medicine Week is a global celebration and awareness campaign on the six essential lifestyle pillars that optimize health.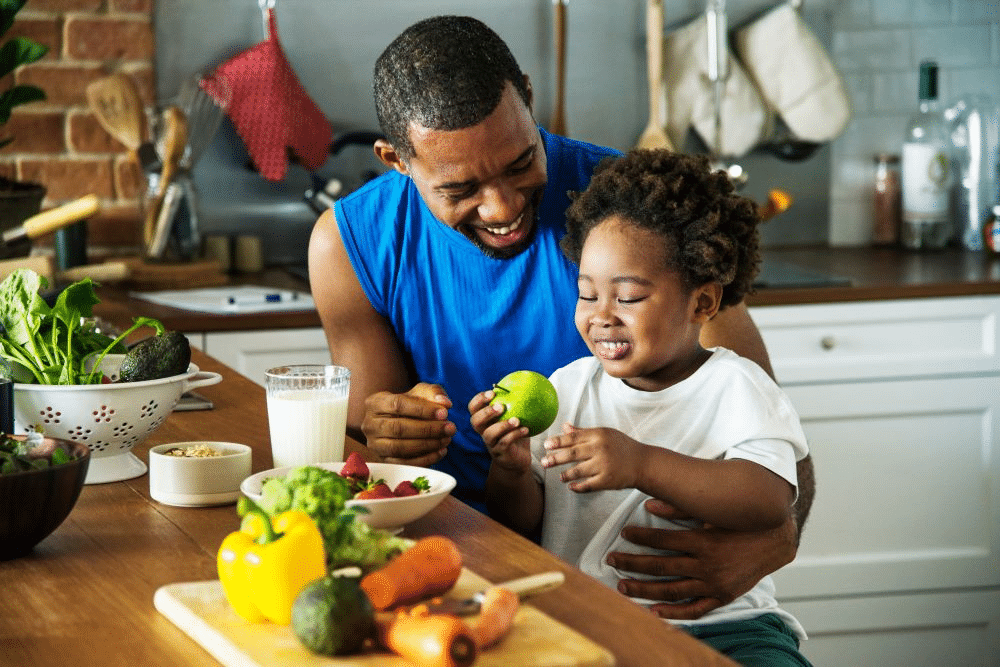 Mark your calendars for Lifestyle Medicine Week (LMWeek) 2023 from Sunday, May 21, to Saturday, May 26, 2023! LMWeek is an annual, week-long celebration focusing on six key pillars of lifestyle medicine: stress management, physical activity, nutrition, quality sleep, avoidance of risky substances, and social connection.
Applying the six pillars of lifestyle medicine provides effective prevention for chronic conditions including, but not limited to, cardiovascular diseases, type 2 diabetes, and obesity, and when used intensively, often reverses such conditions.
Each day of the week will address a certain pillar and provide a framework for individuals to learn more about healthy lifestyle habits and take action to improve their own health.
We will kick off LMWeek on Sunday, May 21, with the pillar of stress management. Everyone is impacted by stress in one way or another, and it can harm our physical and mental health. However, there are many ways to address and manage your stress levels. During this day, take some time to reflect on your stress levels and find healthy ways to manage them. Whether it's meditation or simply walking outside, there are plenty of ways to reduce stress and improve your overall well-being. Additional Resources
Monday's theme is physical activity. Regular movement and exercise are essential for maintaining your health. The 2018 Physical Activity Guidelines for Americans recommends accumulating at least 150 minutes of activity per week. This can look different for everyone, and it is important to find something enjoyable to achieve those minutes. Whether you prefer running, cycling, swimming, or any other type of physical activity, make sure to get moving on this day! Even just a short walk can make a big difference in your overall health. Additional Resources
On Tuesday, the focus is nutrition. ACLM recommends a plant-predominant eating pattern, meaning the bulk of the foods consumed should come from whole-food sources like fruits, vegetables, nuts/seeds, legumes, beans, etc. Eating a healthy, balanced diet is essential for good health. Take this day to learn more about the pillar of nutrition and try incorporating some new healthy recipes into your diet. Small changes can lead to big improvements in your overall health and well-being. Additional Resources
Wednesday will address avoiding risky substances. Smoking, excessive alcohol consumption, and drug use can all have negative impacts on our health. Take this day to reflect on your own habits and if there is any room for improvement to reduce or eliminate any risky behaviors. Additional Resources
Thursday is dedicated to social connection. Humans are social creatures, and maintaining social connections is important for our mental health and our well-being. Whether it's spending time with friends and family, volunteering in your community, or participating in a group event, find ways to connect with others on this day. Additional Resources
Finally, on Friday, the theme is quality sleep. Sleep is essential for good health, and many people struggle to fall asleep, stay asleep or even get enough restful sleep each night. The American Academy of Sleep Medicine and the Sleep Research Society recommend that adults ages 18–60 sleep at least seven hours each night to promote optimal health and well-being. Take this day to reflect on your own sleep habits and find ways to improve the quality and quantity of your sleep. Additional Resources
To join in on the celebration of LMWeek, you can download a social media toolkit via ACLM's member engagement platform CONNECT.
Participants are encouraged to share these graphics on the appropriate days, but we also welcome you to develop your own ways to celebrate LMWeek and spread awareness about lifestyle medicine. Create your social media graphics, daily challenges, or events in your communities, and share them with us using the hashtag #LMWeek!
Lifestyle Medicine Week is a great opportunity to reflect on our own health habits and use our voice and our practices to help spread awareness on the importance of lifestyle habits to prevent and, when used intensively, send chronic disease into remission. We hope you will find ways to incorporate the six pillars of lifestyle medicine throughout the week and beyond!
Want to continue learning more about lifestyle medicine? Register for the "Introduction to Lifestyle Medicine and Food as Medicine" online course, 5.5 free hours of free CME/CE valued at $220. And consider becoming a member of ACLM! Upon joining our community of passionate and caring healthcare professionals, all members receive 25% off ALL ACLM educational offerings plus FREE CME/CE offerings throughout the year, a discounted rate to our annual conference, and so much more! We look forward to welcoming you as an ACLM member.